Find Registered Cat Breeders in Australia
For over 20 years, Cats of Australia has been helping Australians to find their local registered cat breeders.
Each cattery listed on our website has been checked for compliance and affiliation with one of the feline associations: ANCATS, ACF, or CCCA. Most cat breeders have advertised with us since the site's inception, and we have helped thousands of cats and kittens find their new perfect homes.
Our listed breeders allow you to find the most popular as well as some exotic cat breeds in all states of Australia. Use our convenient search and filtering tools to find the best cat breeder for you!
Our main goal is to support ethical breeders who ensure the welfare and health of the kittens and breeding cats by facilitating a hygienic environment, ample space to play, healthy nutrition, social interaction, and grooming.
Kittens for Sale by Category
All Cats and Kittens for Sale
Kittens are worm and flea treated, vaccinated, microchipped, desexed, vet checked and come with pedigree papers.
Mum and Dad have been DNA tested for PKD and HCM and are clear.
Kittens are raised in my home.
Registered breeders of quality Birman kittens raised indoors with family and other pets.
Beth Anderson
Girgarre, Victoria
For quality Birman Kittens
All colours
Miamber & Blackglama are dual registered breeders with the Governing Council of the Cat Fancy of South Australia and Feline Association of South Australia. Proudly promoting Australian Registered Purebred Breeders
Welcome to the Dollhouse!
Dedicated registered breeder of Ragdolls, with an emphasis on type, size, temperament, bunny soft coat and of course those beautiful blue eyes.
KonfettiKitty Maine Coon small cattery is based in Southwest of Sydney, NSW where we proudly breed healthy and exotic pure-breed Maine Coon cats. It is with great pleasure to serve families and individuals with their new companion who provide love and joy in a world which lacks just that.
Breeding red factor (red, cream and tortie point) Birmans cats in Logan City – just south of Brisbane.
Breeding pedigree British Shorthairs
Specialising in Solid Cream and Solid Blue
WE BREED THESE WONDERFUL CATS TO SEE THE PLEASURE THAT PURCHASERS GET WHEN THEY COME TO TAKE THEIR KITTENS HOME. WE SOMETIMES HAVE RETIRED BREEDING BURMESE FOR SALE.
PLEASE CONTACT US TODAY TO MAKE A TIME TO COME AND SEE OUR BURMESE FAMILIES. WE ARE FLEXIBLE AND DO OUR BEST TO FIT IN WITH MOST TIMES.
Breeder of British Shorthair Cats We Pride Ourselves Temperament No 1 ! We Breed, Solid Blues, Lilac, Specialise in Goldens (Ny, Ay, By 11 & 12) Golden Points, NY 1133, & Black Silver Classic Tabby. All British Shorthairs. BEST Imported Lines  from around the WORLD !
Belantine British Shorthair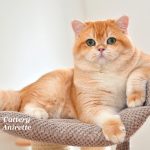 Registered Breeder of quality little treasures
Specialising in dilutes in an array of colours
Breeding for quality not quantity,
with exceptional temperaments
Raised all underfoot in a loving environment
Don't hesitate to contact me
if you are after a companion or show baby