Personality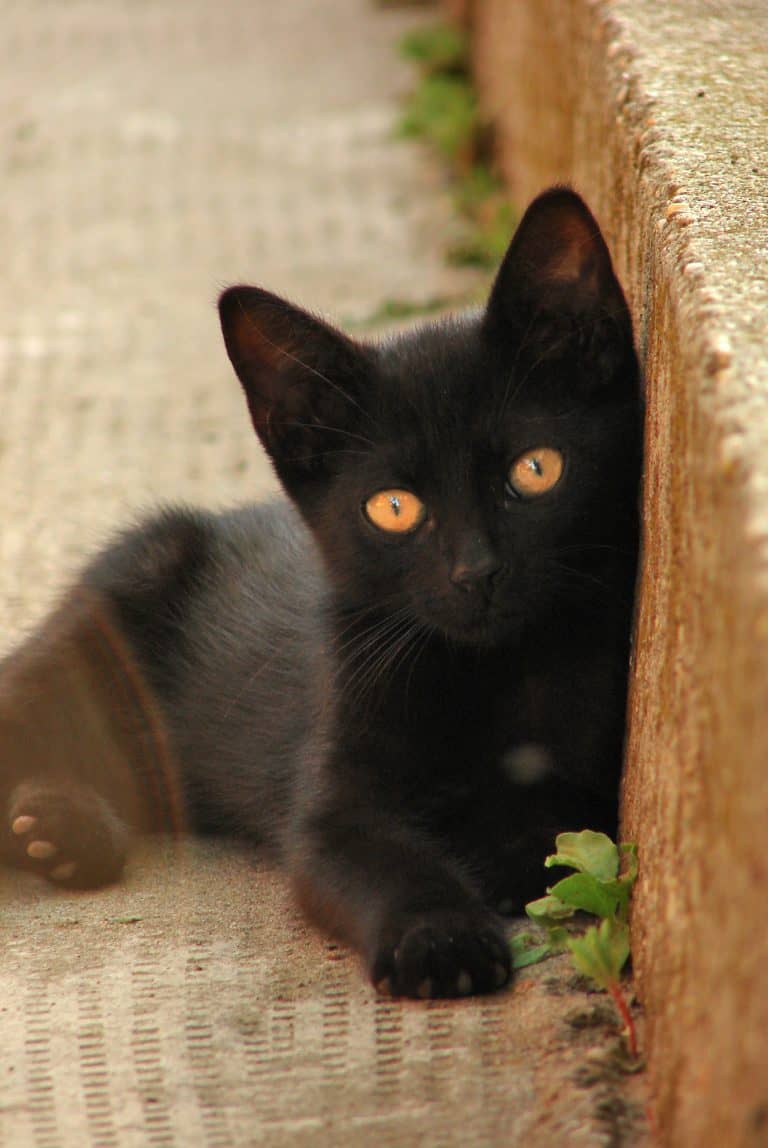 They are an outgoing cat, friendly and playful. They are easily leash trained and like to retrieve. They are a very sociable cat and make a great addition to the family as they get on well with children and dogs.  They are very agile and athletic and their antics will keep you constantly amused.
Appearance
With its jet black, gleaming coat, gold to copper eyes, solid body and sweet facial expression, the ideal Bombay has an unmistakable look.
It is not a natural breed but a genetic hybrid with distinctive features that separate it from its foundation (parent) breeds.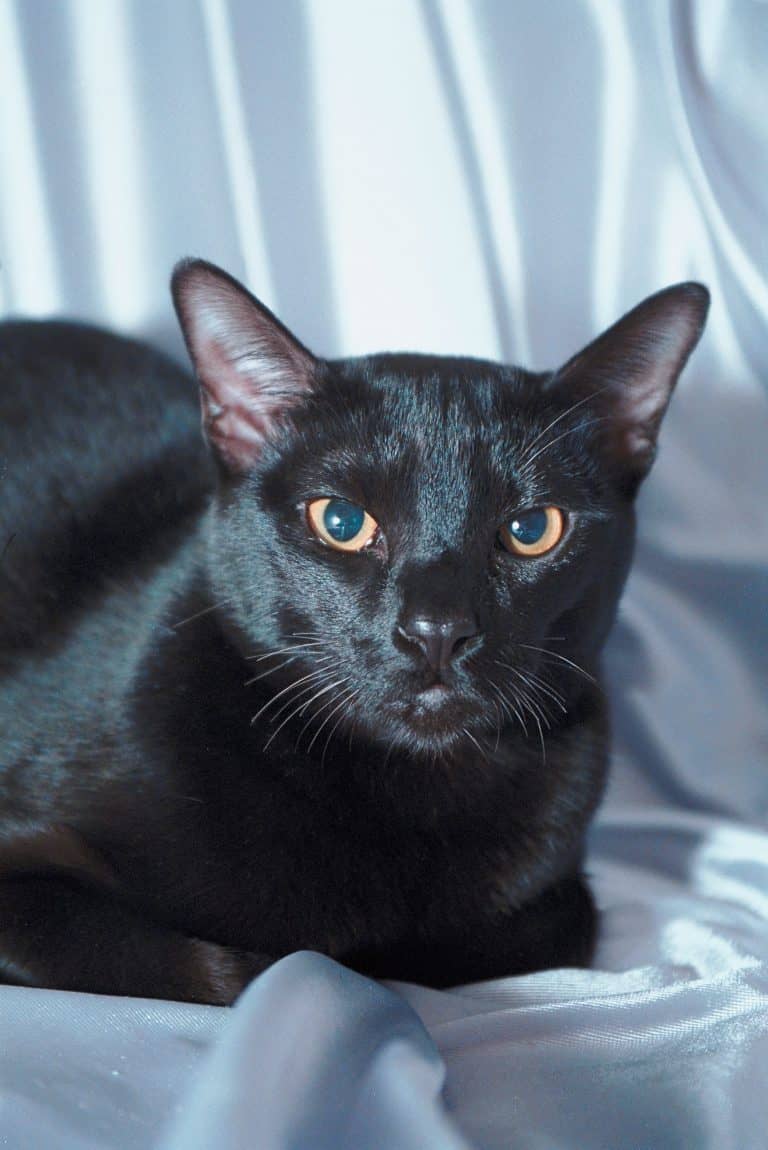 The Bombay is a medium-sized cat, well-balanced, friendly, alert, outgoing, muscular and has a surprising weight for its size.
The body and tail should be of medium length, the head rounded with medium-sized, wide-set ears, a moderate nose "stop" which is visible (not a break), large rounded wide-set eyes, and an overall look of excellent proportions and carriage.
The Bombay is not a black Burmese and looks completely different. The coat is gleaming black, like the texture of satin, and has gold to copper eyes. The ideal Bombay has an unmistakable look of its own, they are a unique breed, and nothing in the cat world resembles her.
Breed History
Nikky Horner in Kentucky bred the first Bombays in 1953 with selective breeding between a sable Burmese and a black American Shorthair. The breeding program continued with the result of a totally black cat with a short shiny coat and huge copper eyes. The Bombays bred true and in 1976 the Bombay was recognised for championship status in The Cat Fanciers' Association